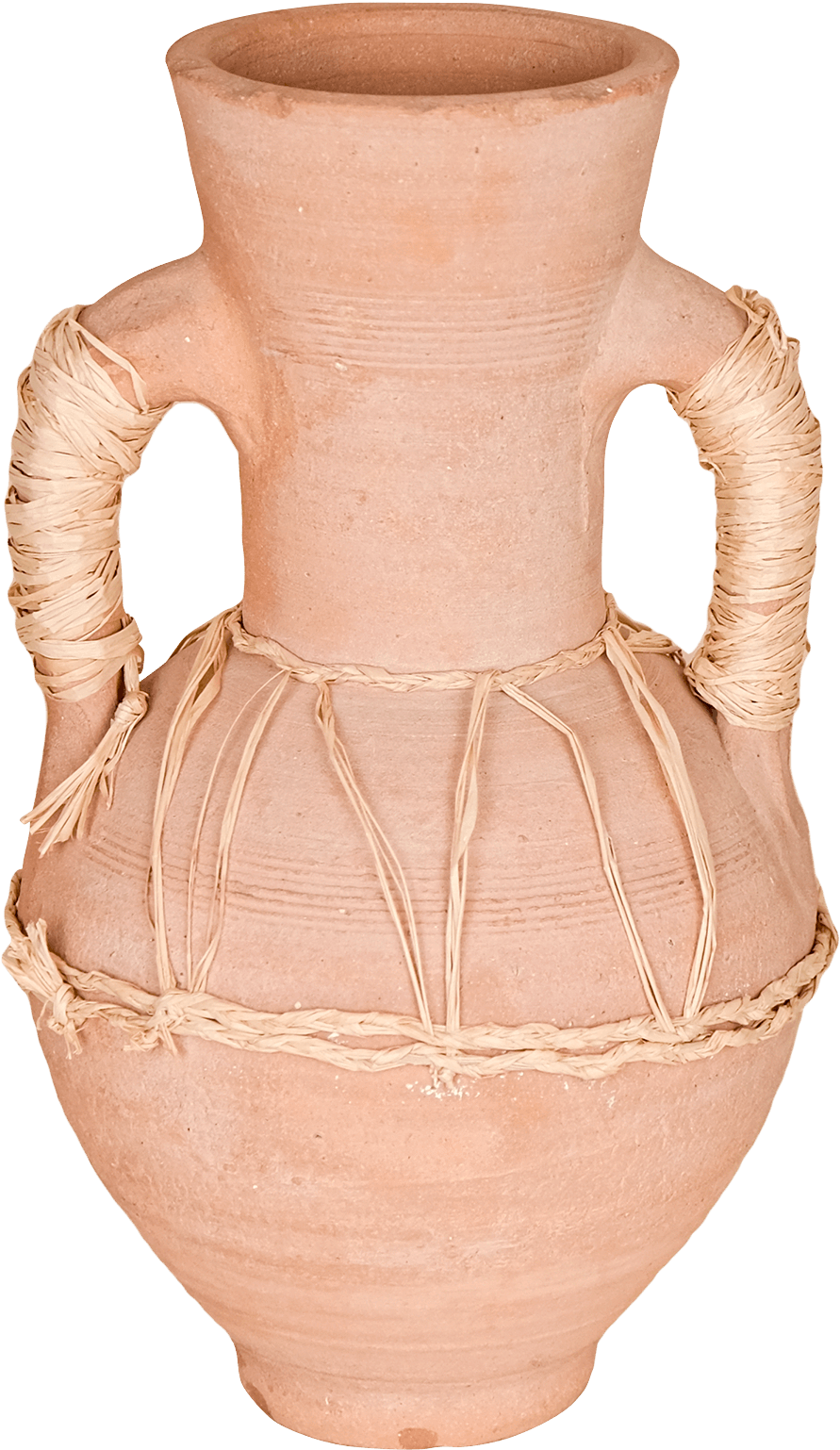 Designed on the lathe by a historic craftsman from Vietri (Vietri sul mare, Amalfi Coast, SA), it maintains the authenticity of natural clay, further decorated with a raphia, sewn and knotted directly on the vase itself.
It can be used both as a container for water or wine as per tradition, or as a vase for flowers. It is recommend washing by hand.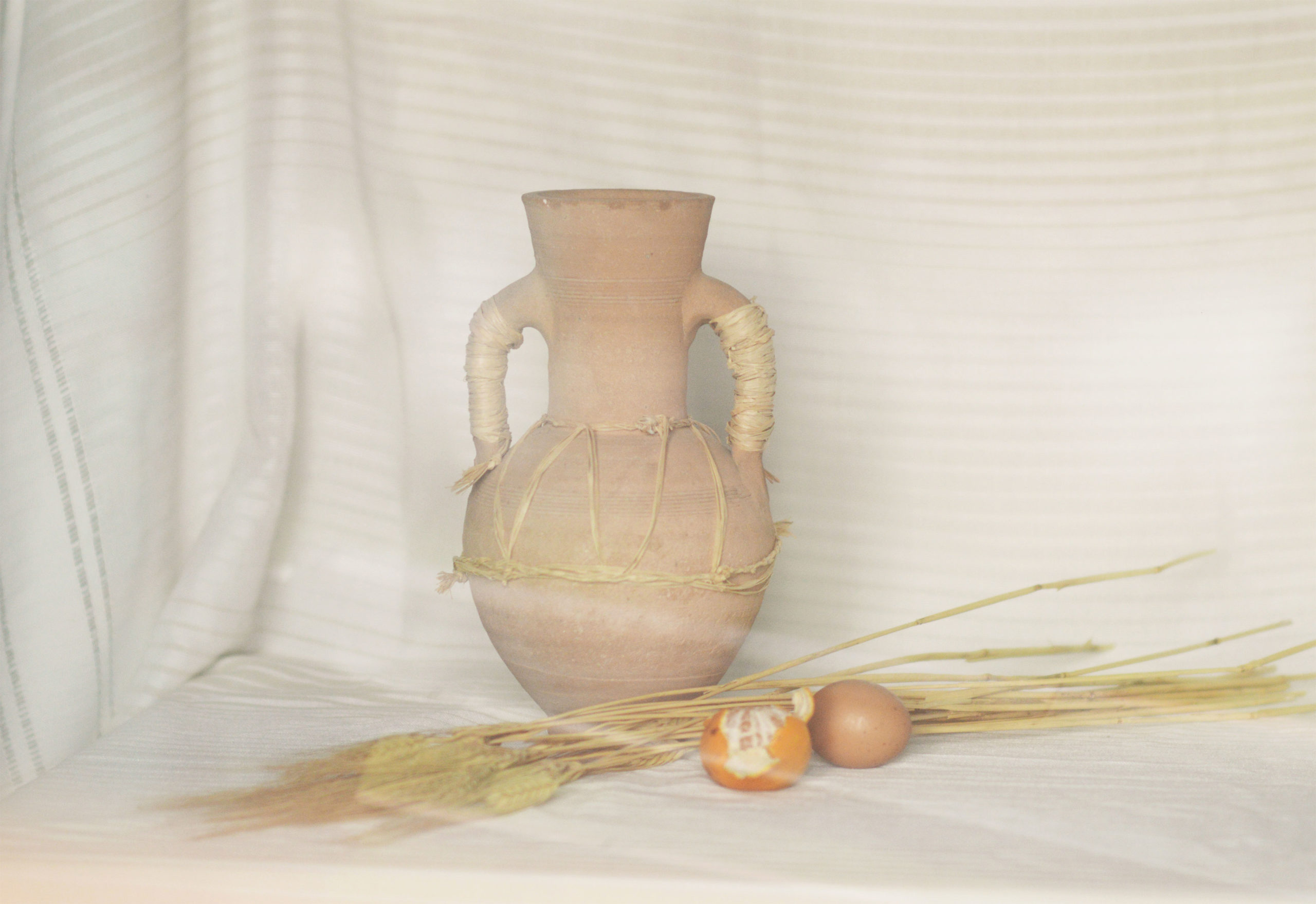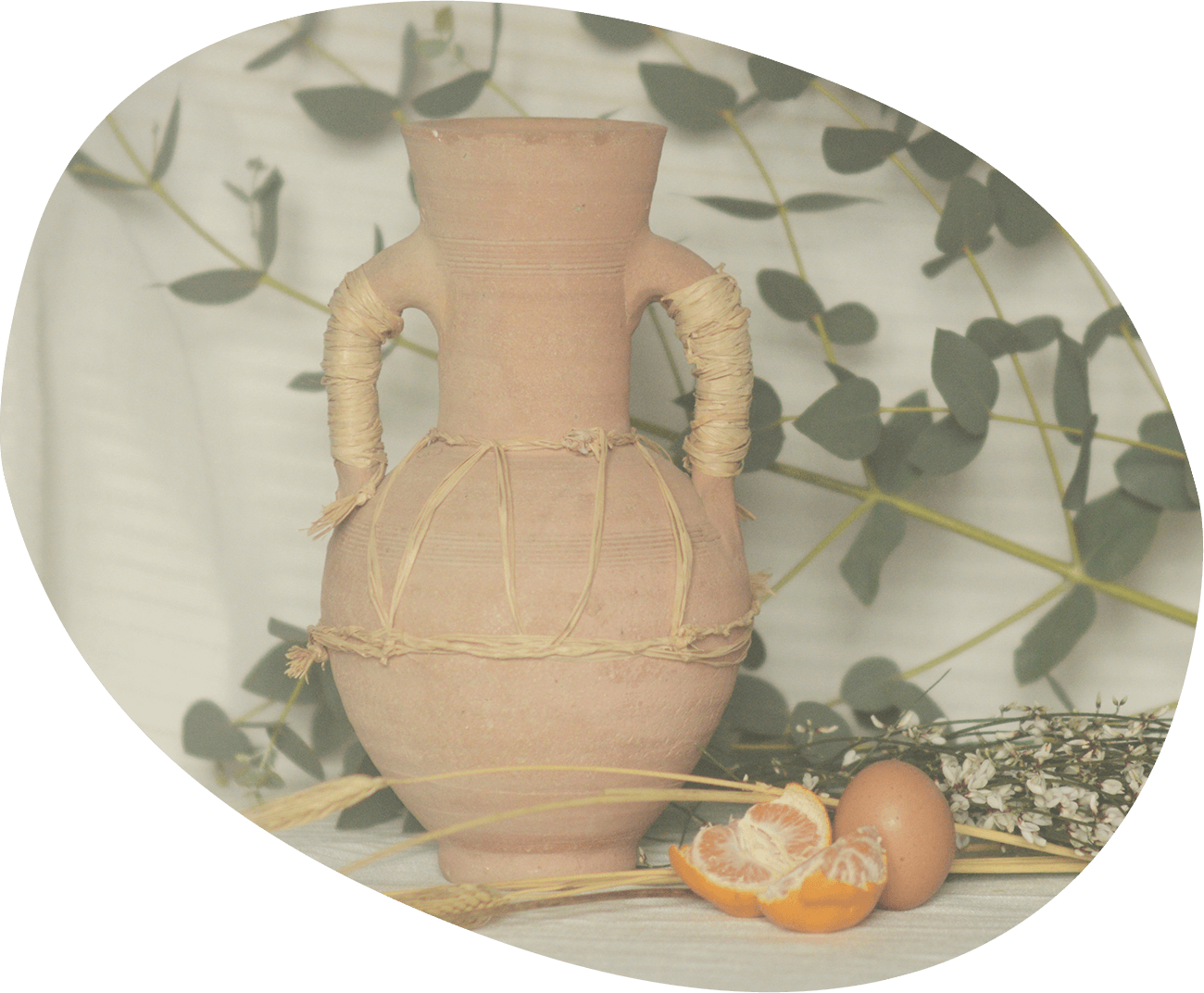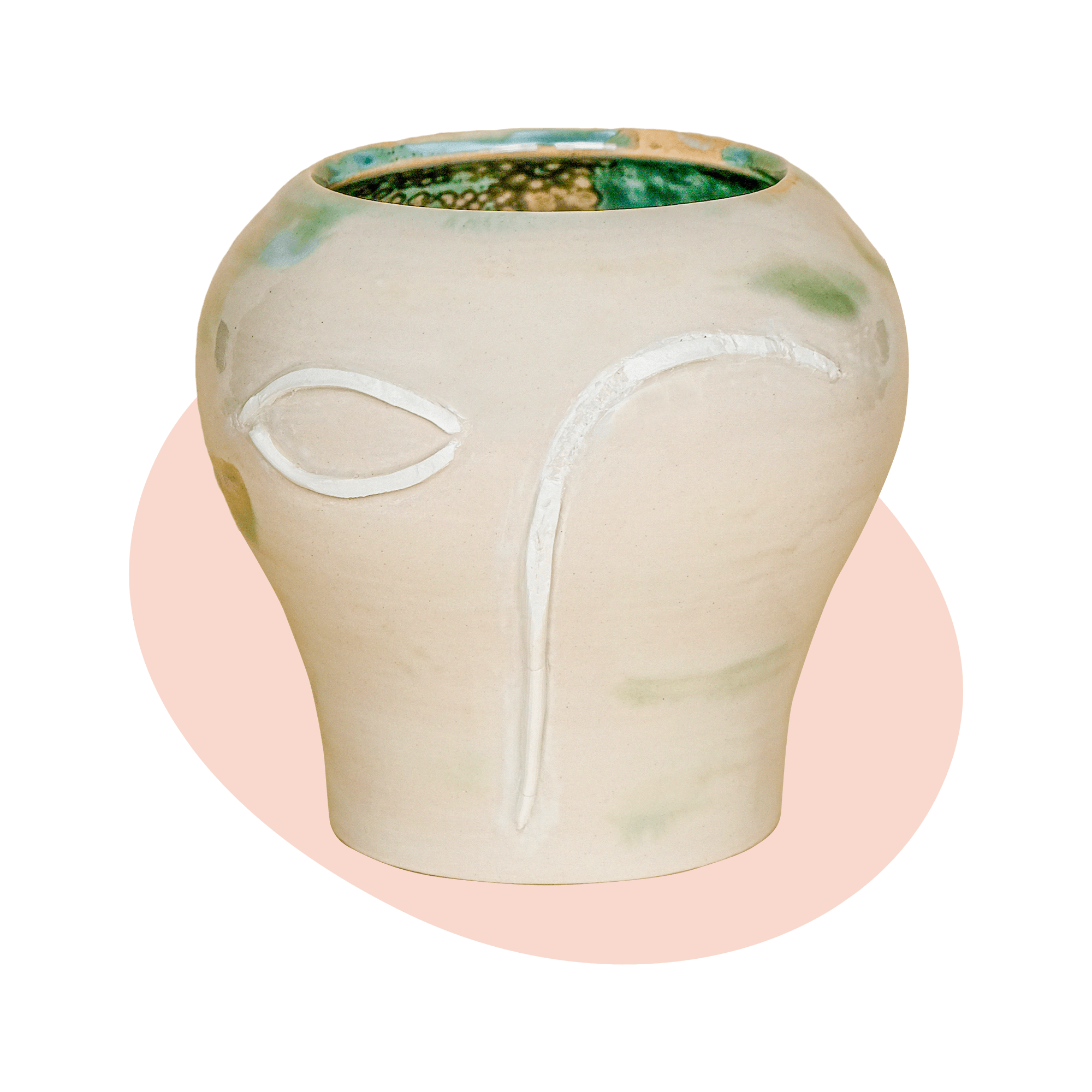 Ceramic vase with simple and soft shapes, finished with an overlapping of glazes giving life to various shades of green of the surface.