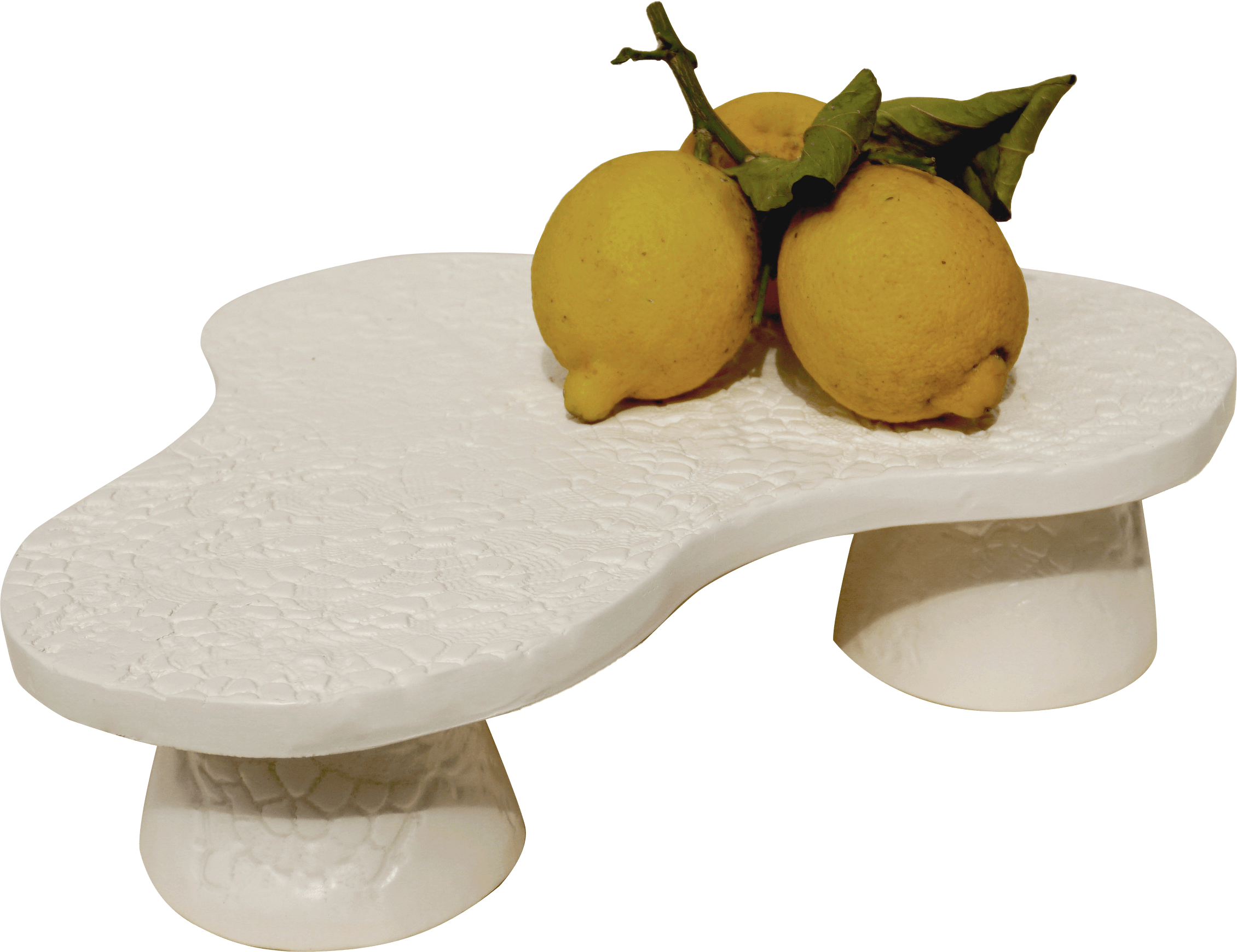 Made of ceramic, it has a curvilinear organic shape. On the surface is imprinted a handmade embroidery. Finished with a white glaze, which leaves the texture of the embroidery in slight relief, it is suitable for food use. Each piece is unique therefore the shape may slightly change as well as the motif of the embroidery pattern on the top.
It can be used to serve food, hand washing is recommended.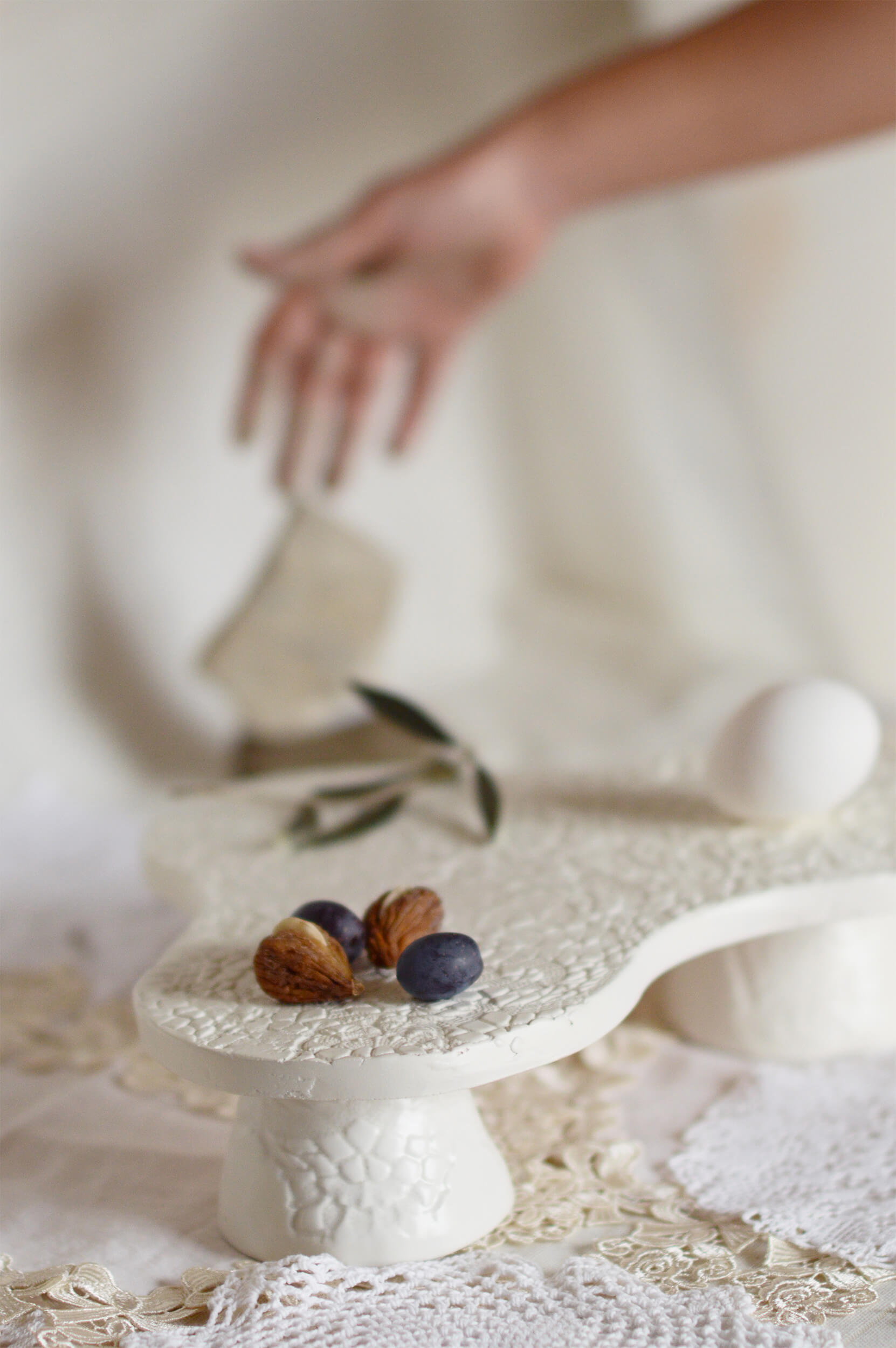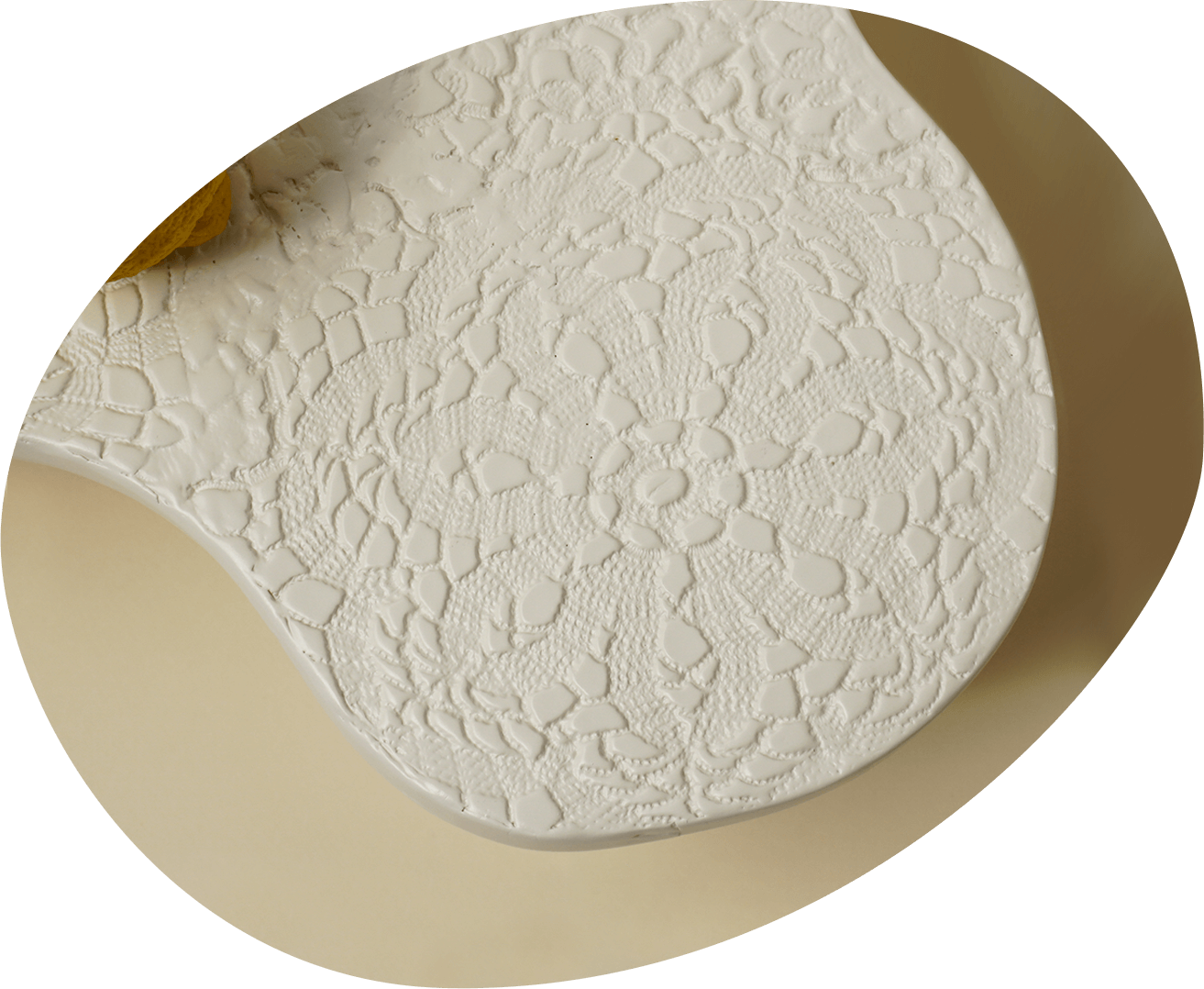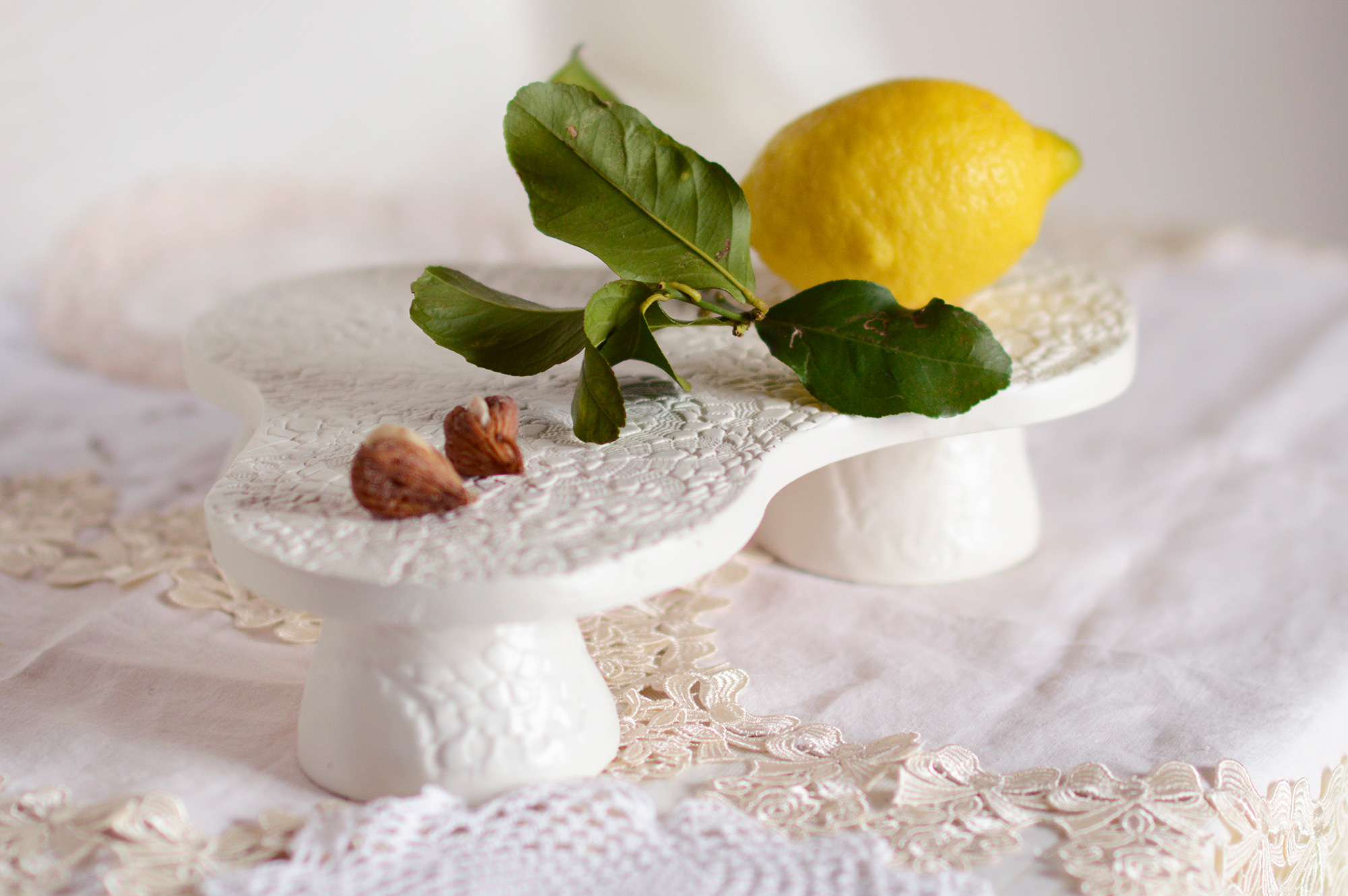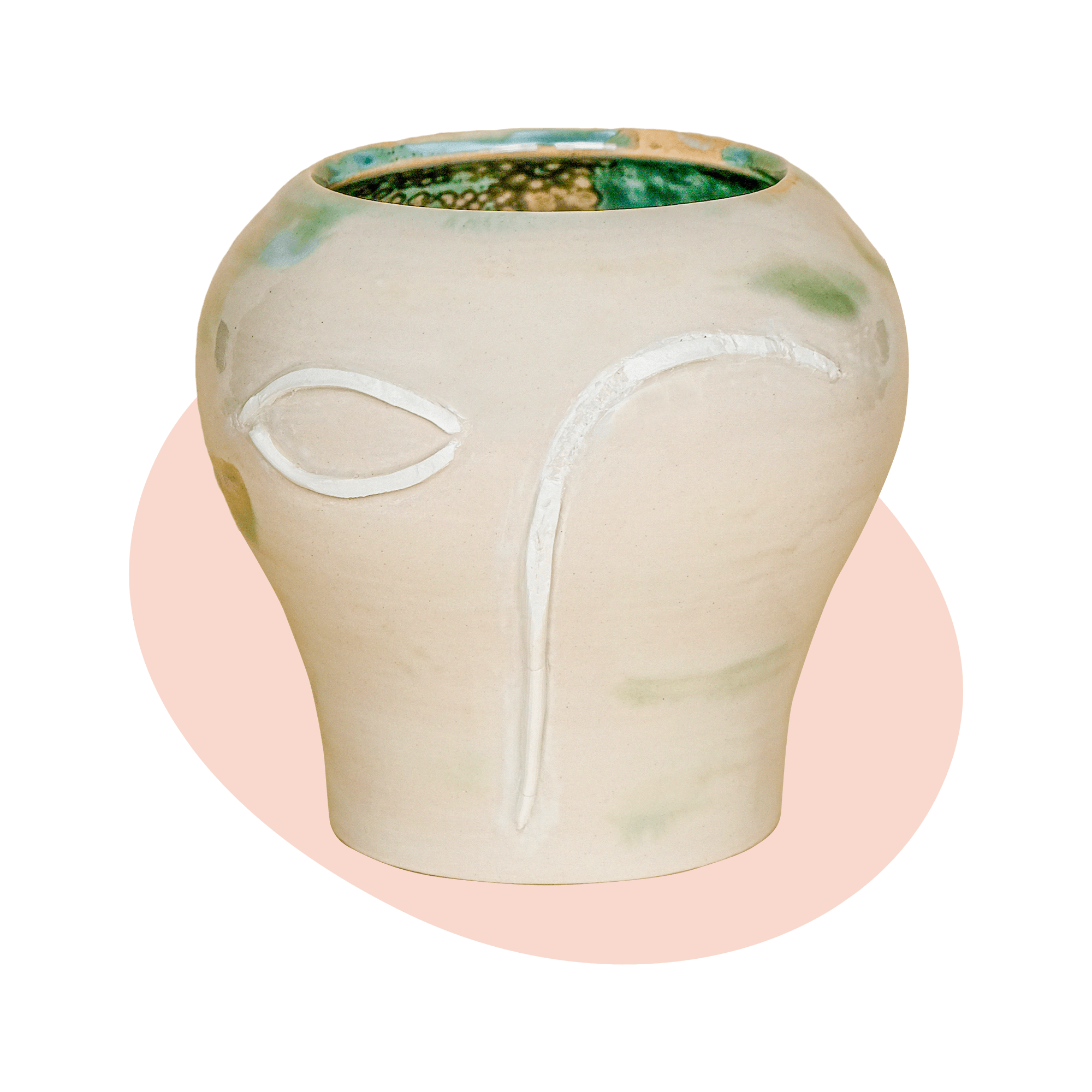 Ceramic vase with simple and soft shapes, finished with an overlapping of glazes giving life to various shades of green of the surface.