Terracotta pots decorated with the use of different kind of clay to create contrast within the materials.
It can be used both as a small sculpture and as a vase for flowers or plants, hand washing is recommended.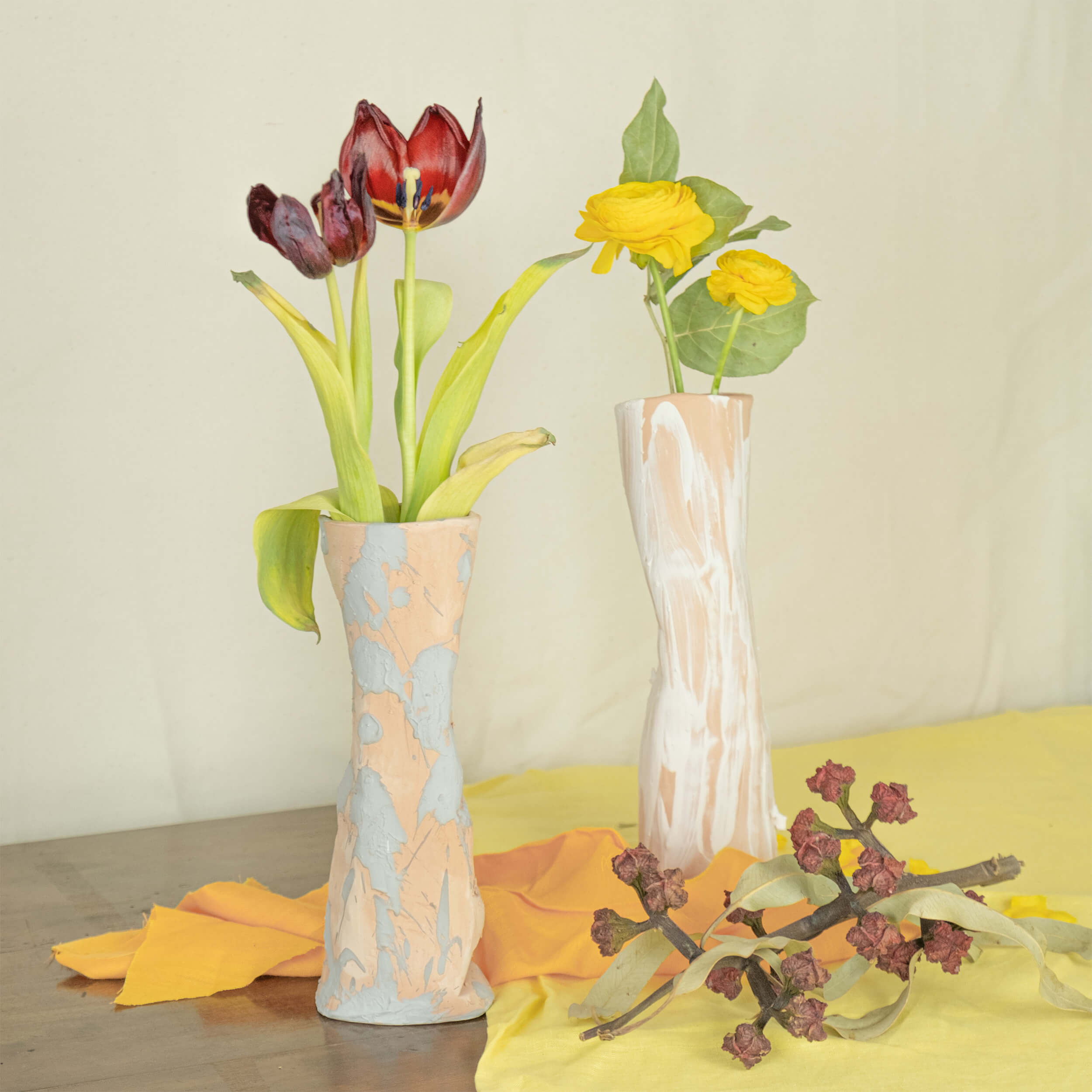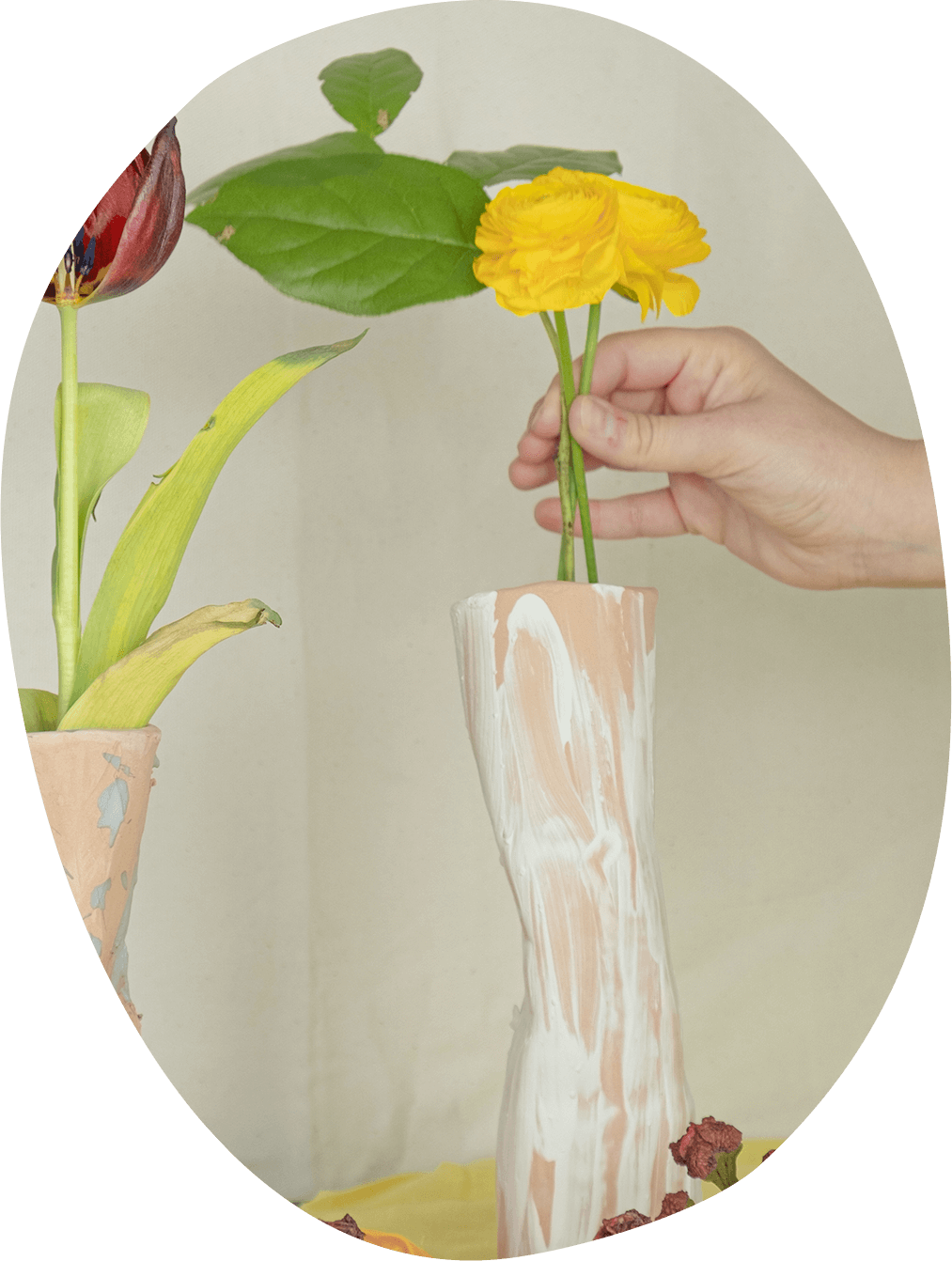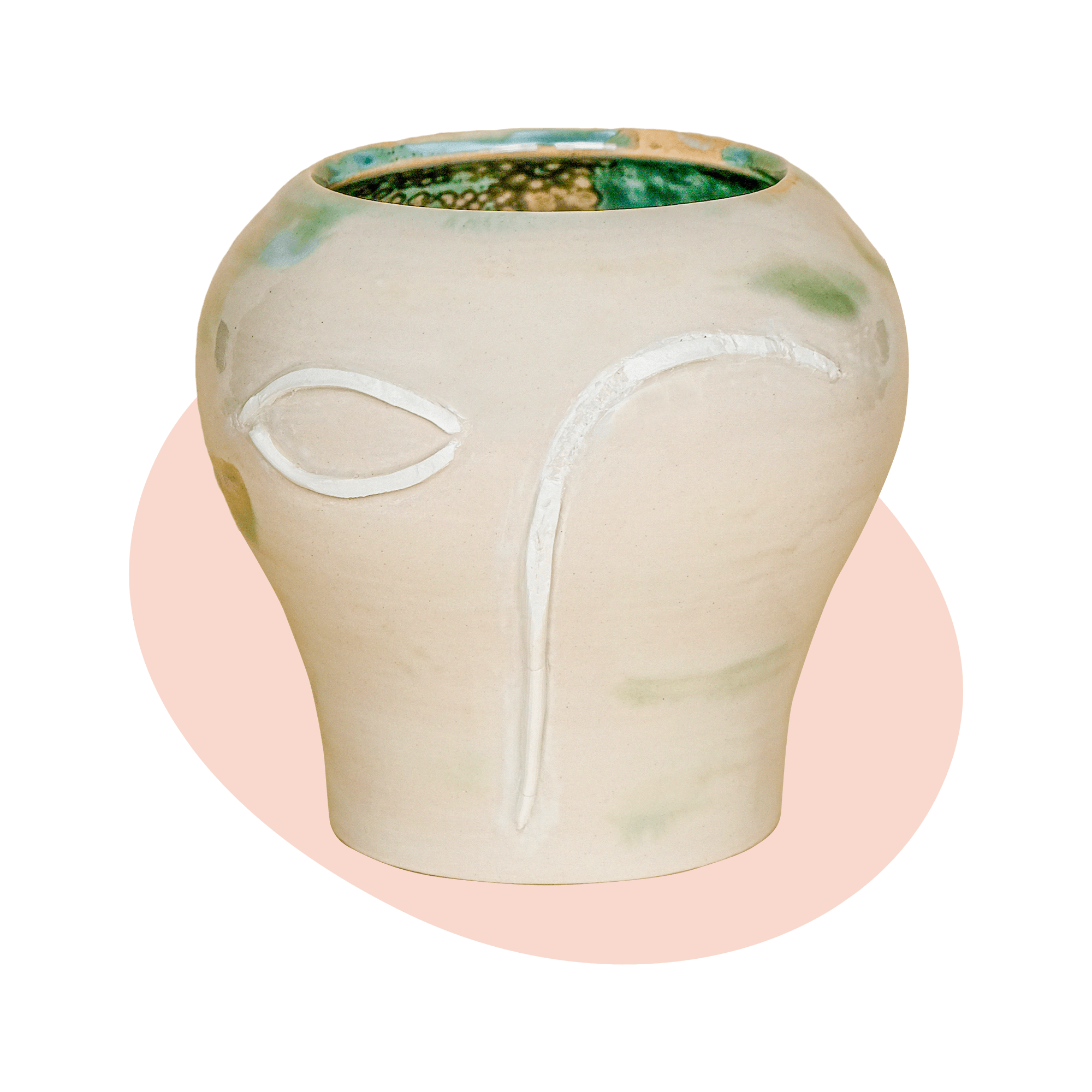 Vaso in ceramica dalle forme semplici e morbide, rifinito con una sovrapposizione di smalti che hanno dato vita a varie sfumature di verde.